Feb 17, 2021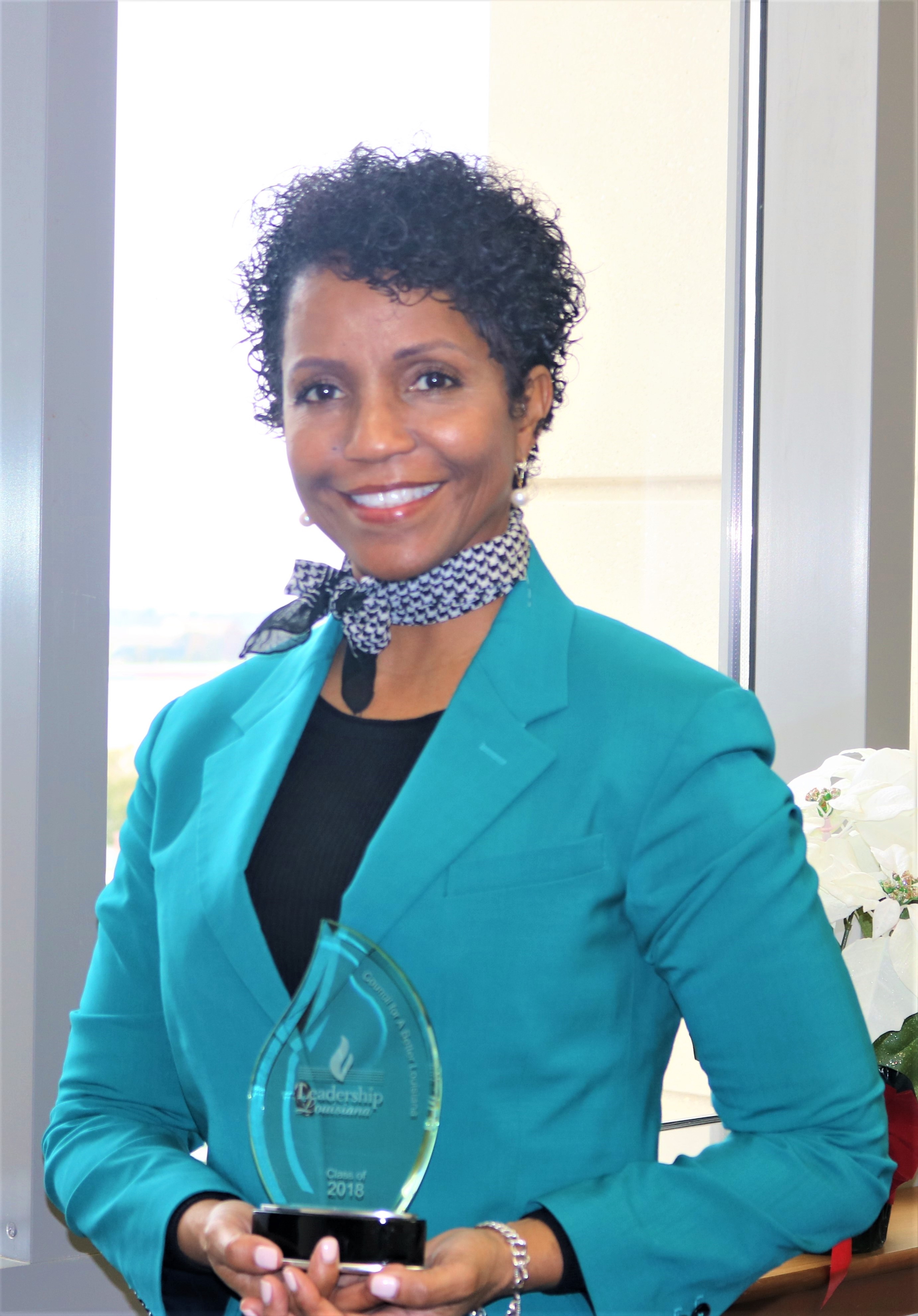 Breaking new ground comes naturally to Denise Bennett, LDEQ's first black female deputy secretary. She comes from a family of farmers, skilled laborers and engineers, who have deep roots in Arnaudville, Louisiana. But Bennett didn't need a plow for the groundbreaking she had in mind.
She attributes her family up-bringing to "setting her on a conscience path for balance in economic output and environmental protection." Her paternal great grandfather was the town blacksmith who passed on his trade to his sons.
The oldest of the seven, Harold Taylor, took the opportunity to enroll in the College of Engineering six days after the U.S. District Court ruled in favor of the plaintiffs in Constantine v. Southwestern Louisiana Institute of Liberal and Technical Learning (SLI), prohibiting SLI from refusing to admit any resident of southwest Louisiana on the basis of race or color. He was one of the first four black students admitted to SLI, now known as the University of Louisiana – Lafayette, in 1954. According to the University of Louisiana – Lafayette, his and his peers' enrollment marked the first large-scale desegregation of a previously all-white, public institution of higher education in the Deep South
Denise's uncle (and mentor), Elvord Guidry, also graduated in Chemical Engineering and became one of three Black Americans to obtain a Chemical Engineering degree in the country and the only one in Louisiana. He went on to apply his degree in the booming oil and gas and chemical industry in Louisiana.
Inspired by her uncles, Bennett set out to attend college at Howard University in Washington, D.C. Determined to apply her aptitude in chemistry and math and enjoyment of the outdoors, she followed her knack in science and math and majored in Chemical Engineering. Denise moved back to Louisiana and began her career in the chemical industry in 1992. "I arrived to an initially intimidating production plant equipped only with the confidence in my education and application of theory to process operations cases…….this is where 'the rubber met the road' in the practical application of engineering to a random real-world process operation; and also learning to work toward a common goal with a variety of people across different production areas, disciplines and personal work objectives."
In 2003, Denise left the chemical industry to become an air permit writer for LDEQ. "This is where I became much more intimately involved with federal and state air regulations across multiple industries." She returned to industry three years later and has remained consistent in her pursuit of finding the ideal place for business cost-effectiveness and environmental protection.
LDEQ continues to permit and regulate industry under the authority delegated by the United States Environmental Protection Agency (EPA), and it is her hope that "citizens continue to be actively engaged in their communities and get informed through LDEQ's various methods of communication and education," like Enviroschool; and that industry continues to keep environmental sustainability as a success marker, to go above and beyond regulatory requirements."
In 2014, Bennett became deputy secretary for the Louisiana Department of Environmental Quality. She is proud to serve the citizens of Louisiana in the "productively efficient manner gained in her up-bringing, secondary education, and employment experiences."
Learn more about Mr. Taylor and his peers here: https://louisiana.edu/news-events/news/20040901/50-years-later-desegregation-sli.