Clean Water State Revolving Fund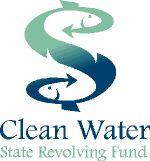 The Louisiana Department of Environmental Quality administers the Clean Water State Revolving Fund (CWSRF) Program. This program provides financial assistance in the form of low interest loans to finance eligible projects, bringing them into compliance with the requirements of the Clean Water Act. Funding for this program is provided by federal grants and match funds generated by the program's interest and loan repayments. Interest and loan repayments provide a permanent source for funding in future Louisiana projects.
---
PLEASE SEND ANY DOCUMENTS ELECTRONICALLY TO EITHER THE CWSRF STAFF EMAIL OR CWSRF@LA.GOV.
THANK YOU
---
Eligible projects include:
Construction of publically owned treatment works;

Implementation of a non-point source pollution management program;

Implementation of an estuary improvement program;

Decentralized Wastewater Treatment Systems;

Measures to manage, reduce, treat, or recapture stormwater;

Water conservation, efficiency, or reuse;

Watershed Pilot Projects;

Energy Efficiency;

Reusing or recycling wastewater, stormwater, or drainage water;

Increase security of POTW; and

Technical Assistance to owners/operators of small POTW
---
---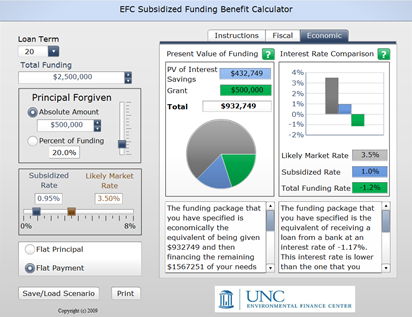 The UNC Environmental Finance Center Subsidized Loan Benefit Calculator provides you with the ability to calculate the cash flows and economic benefits of subsidized loans and grant funding. Use this tool to determine whether subsidized funding makes economic sense.
---
---
Helpful LInks
IUP / Priority List / Annual Reports
If you are an elected official, consulting engineer, bond attorney, or other professional that may be interested in the CWSRF program, please contact us and we will be happy to provide more detailed information about the program.
Our staff will meet with you and/or your client at a potential borrower's location to allow maximum participation by local officials. Simply contact us for more information or to arrange a meeting.
For information or questions concerning:
Full Application, Loan Closing, Audits, Payment Requests, etc.
Sierra Templet, Program Manager LDEQ/CWSRF
Phone: (225) 219-3871 | FAX: (225) 219-3868 | Email:

sierra.templet@la.gov
Technical Assistance, Engineering Reviews, etc.
Scott Templet, P.E., Engineer Manager LDEQ/CWSRF
Phone: (225) 219-3463 | FAX: (225) 219-3971 | Email:

scott.templet@la.gov
Mailing Address
LDEQ-Office of Environmental Assessment
P.O. Box 4314
Baton Rouge, LA 70821-4314
Physical Address
Galvez Bldg.
602 North 5th Street
Baton Rouge, LA 70802